Kimpex WSS4 Commander UTV Tracks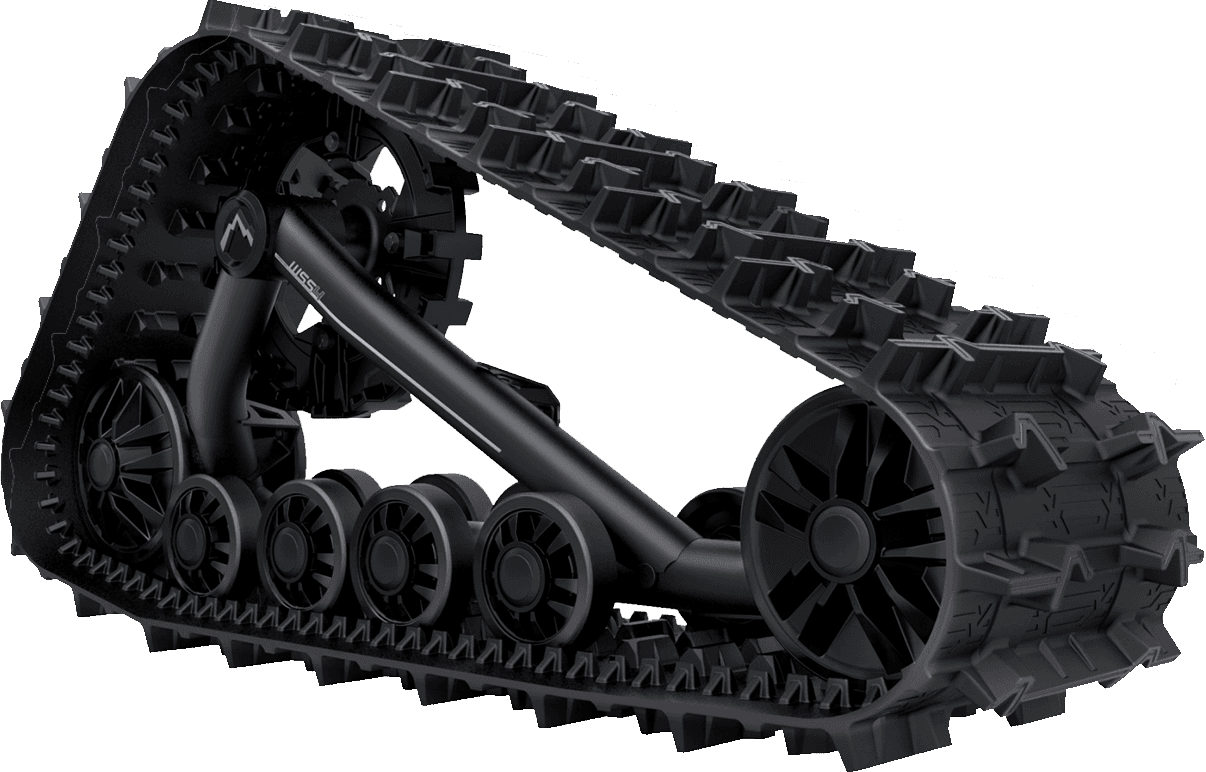 Command all terrains with the Kimpex WSS4 UTV tracks
Pioneering a new age of all-terrain supremacy, the innovative Kimpex WSS4 UTV Track System offers an extraordinary performance that revolutionizes your off-road experience, no matter the landscape. Be it rocky hills, sandy trails, snowy terrains, or muddy paths, this cutting-edge track system handles them all with unmatched finesse. Immerse yourself in the evolution of power and adaptability, prepared for any condition with the Kimpex WSS4.
COMMAND THE ROAD, WHEREVER IT GOES
Unleash the power of versatility and performance with the Kimpex WSS4 UTV Track System. Custom-engineered exclusively for UTVs, this track system serves as a game-changer in off-road exploration. It ensures you ride with confidence, power, and control, enhancing your UTV's adaptability across a diverse range of terrains.
Equipped with a complete set of four tracks and all the necessary elements for an easy installation, the Kimpex WSS4 provides a seamless riding experience. Whether you're tackling rugged landscapes or cruising on smooth trails, the Kimpex WSS4 UTV Track System has been designed to give you an unrivaled journey. Embrace the power of the Kimpex WSS4 and redefine the boundaries of your UTV adventures.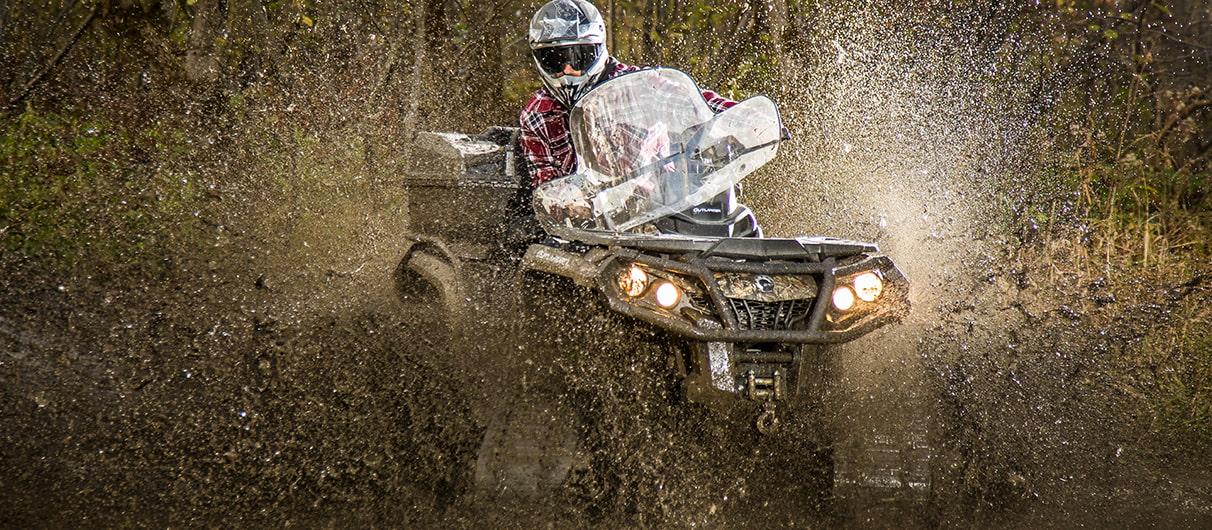 Find the right fit for your ride
Find the right WSS4 track system for you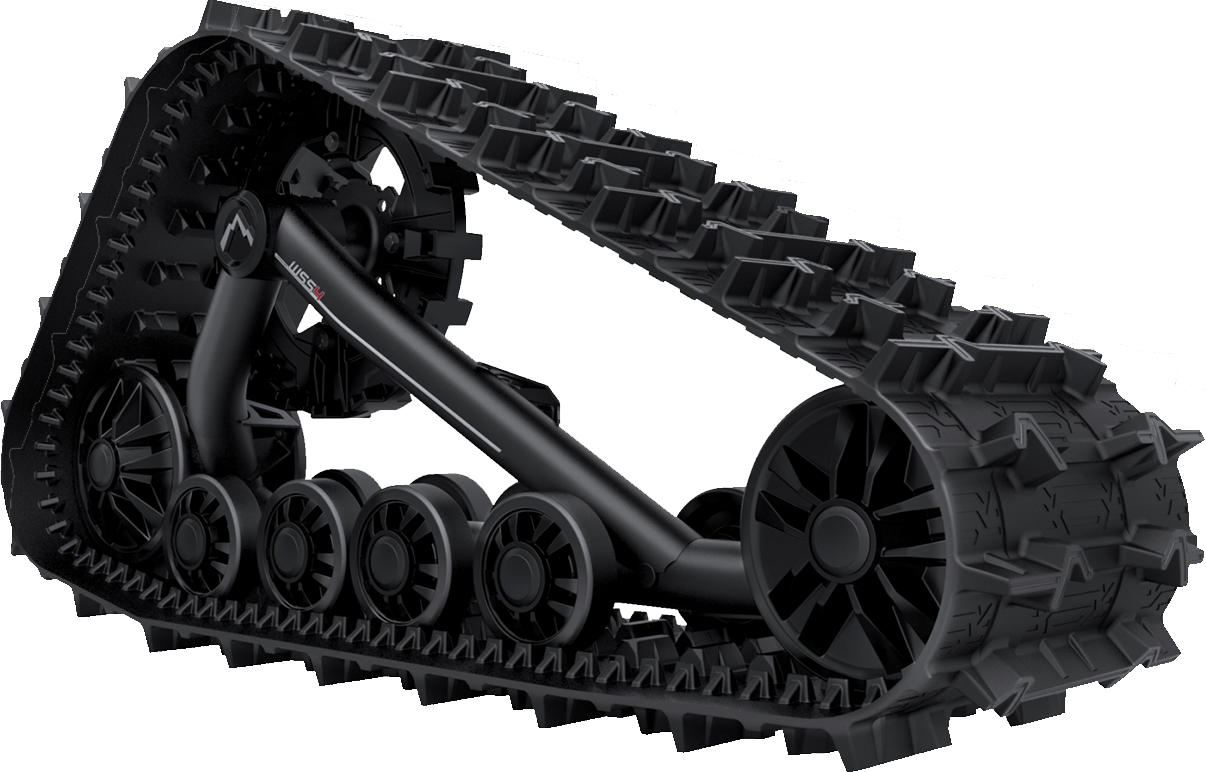 see the kimpex wss4 system in action
Check out these videos to learn more about the Kimpex WSS4 system and see it in action.
Download the 2023 product catalog
Learn more about the current Kimpex Product lineup, including the 2023 WSS4 System.
Technical Specifications
| system | kimpex wss4 |
| --- | --- |
| Width | 318 mm / 12.5" front, 356 mm / 14" rear |
| Length | 2460 mm / 97" front, 2970 mm / 117" rear |
| Weight | (without mount kit) 91 lb. / 41 kg front, 112 lb. / 51 kg rear |
| Frame material | Steel |
| Lug height | 25 mm / 1" front, 33 mm / 1.3" rear |
| Drive type | Internal |
| Flotation surface | 1.57 m² / 2430 in² = 0.65 m² / 1000 in² front & 0.92 m² / 1430 in² rear |
| Ground surface | Increase of 145 mm / 5.5" |
| Speed loss | 35% |
| Initial installation time | 1.5 hrs. |
| Subsequent installation time | 30 minutes |
| Applications | UTV only |
Camso 4S1 - Kimpex WSS4 - Camso X4S Track Comparison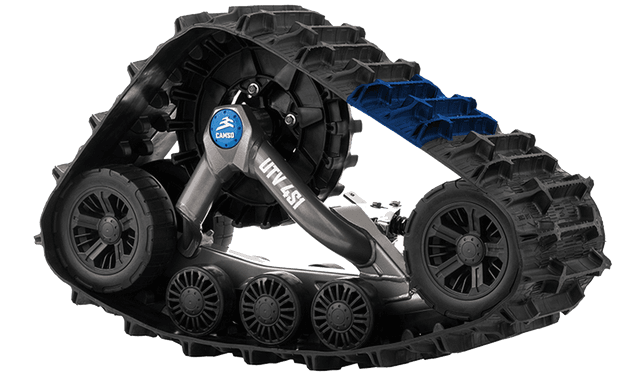 Camso 4S1 - $6,399
TRACTION
FLOATATION
STABILITY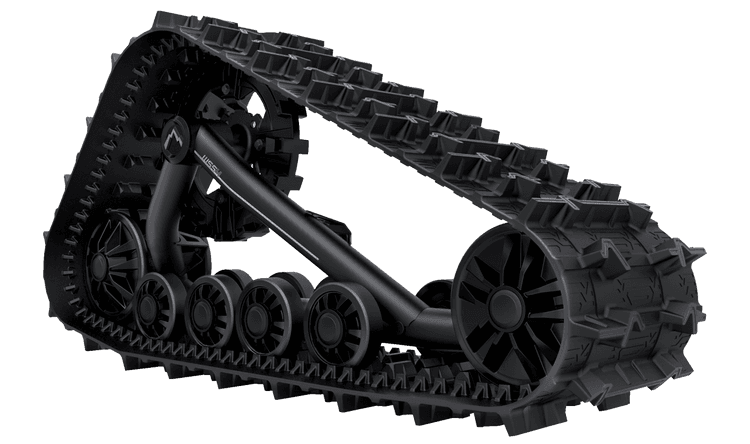 Kimpex WSS4 - $5,445
TRACTION
FLOATATION
STABILITY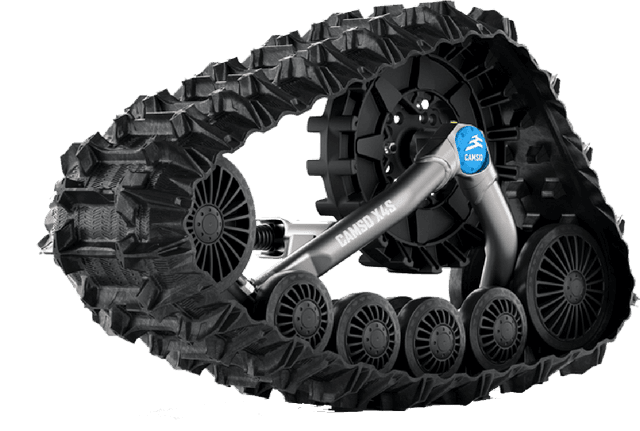 Camso X4S - $4,899
TRACTION
FLOATATION
STABILITY