Camso X4S ATV & UTV Tracks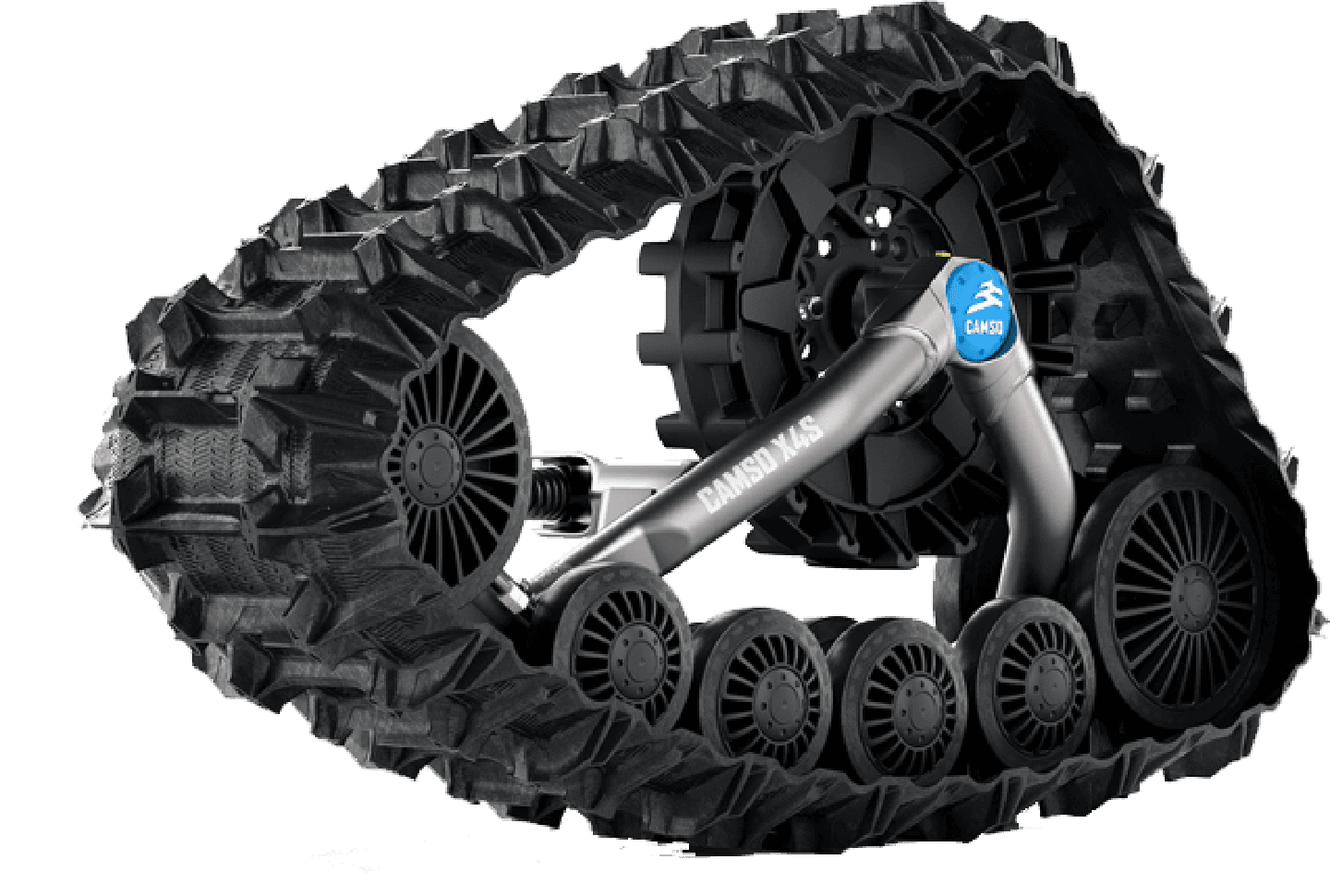 Meet the Camso X4S Track System
Dive into an uncharted dimension of off-road exploration with the Camso X4S ATV & UTV Track System. This groundbreaking track system sets a new benchmark in robust performance, effortlessly mastering every terrain from the deepest snow and swampy marshlands to challenging muskeg and sticky mud. Its exceptional durability and precision handling are a testament to meticulous engineering, symbolizing a remarkable fusion of strength, performance, and reliability. Embark on every adventure with the assurance of superior ride quality - with the Camso X4S, your off-road journey is reimagined.
the first interchangeable track system
Step into the world of adaptability and peak performance with the Camso X4S Track System. Its standout feature is the unique interchangeability - with minimal effort, you can switch this system from UTV to ATV and vice versa. This flexibility empowers you to tackle a wide array of terrains with just one track system.
Experience unprecedented versatility, packaged with a complete set of four tracks and all the necessary components for a smooth setup. It's time to redefine your off-road journey - with the Camso X4S Track System, your adventures know no bounds!
Find the right fit for your ride
Find the right X4S track system for you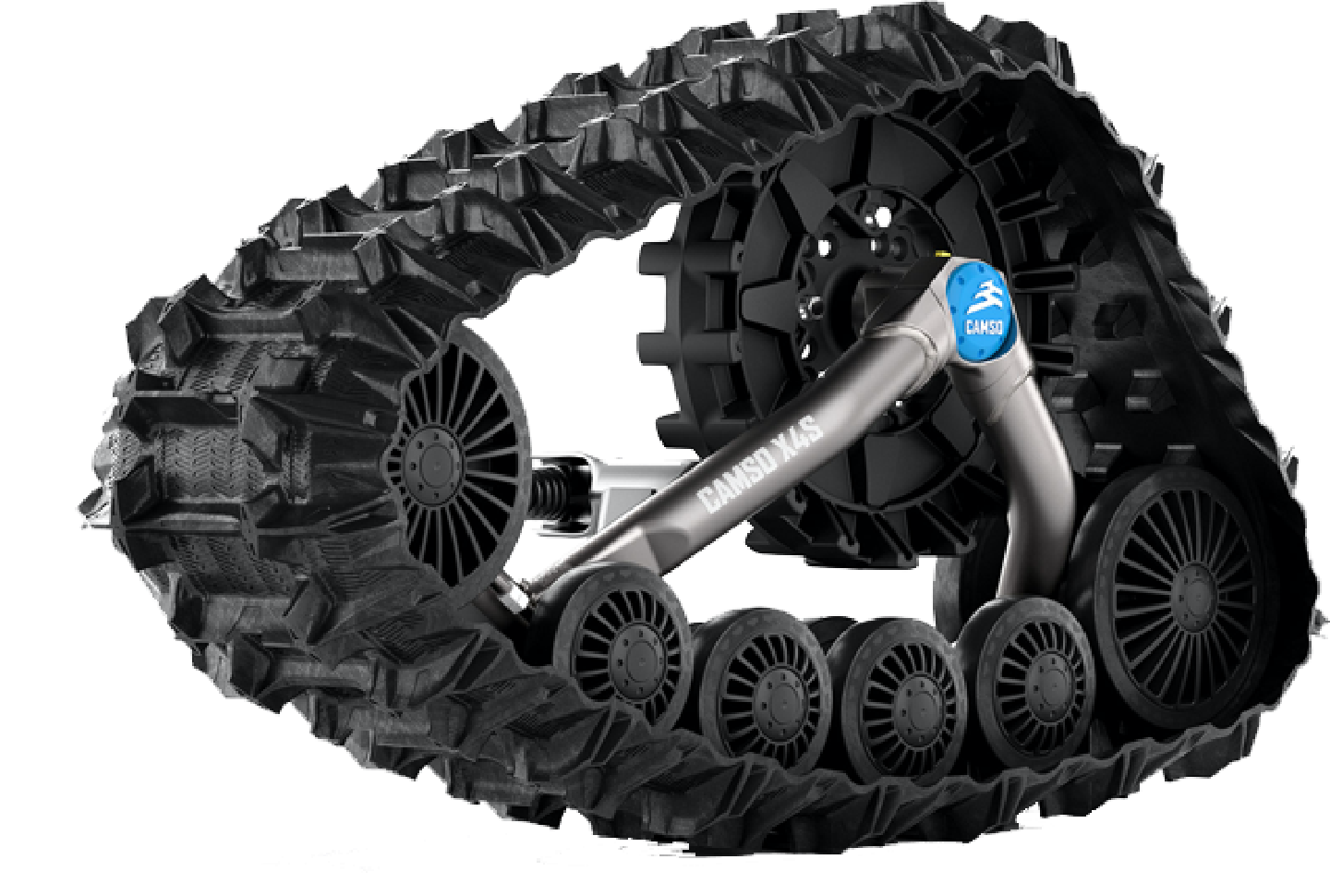 see the camso x4s system in action
Check out these videos to learn more about the Camso X4S system and see it in action.
Download the 2023 product catalog
Learn more about the current Camso Product lineup, including the 2023 X4S System.
Technical Specifications
| rubber track | |
| --- | --- |
| Width | Front: 11.5 in. (292 mm) Rear: 12.5 in. (318 mm) |
| Length | Front: 93.4 in. (2372 mm) Rear: 98.5 in. (2507 mm) |
| Lug Height | Front: 1.25 in. (32 mm) Rear: 1.25 in. (32 mm) |
| Rubber Track | Front: flex Rear: flat |
| performance | |
| --- | --- |
| Ground Surface | 2000 sq. in. (1.30 mÇ) |
Kimpex WS4 - Camso X4S - Camso T4S Track Comparison
Kimpex WS4 - $4,495
TRACTION
FLOATATION
STABILITY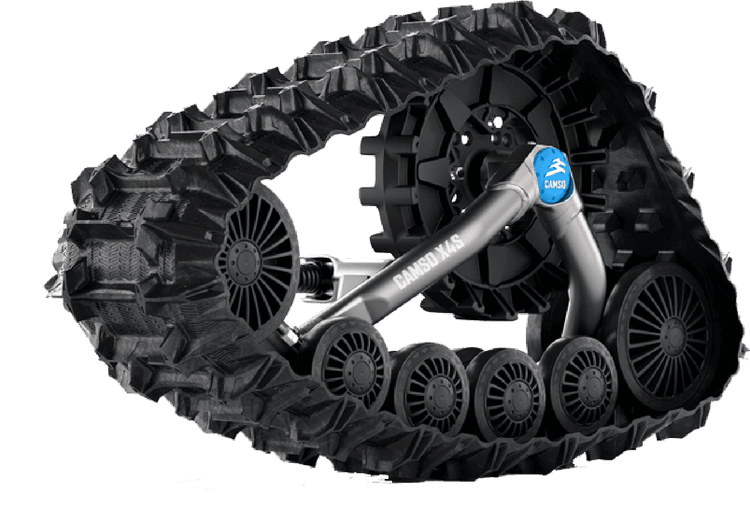 Camso X4S - $4,899
TRACTION
FLOATATION
STABILITY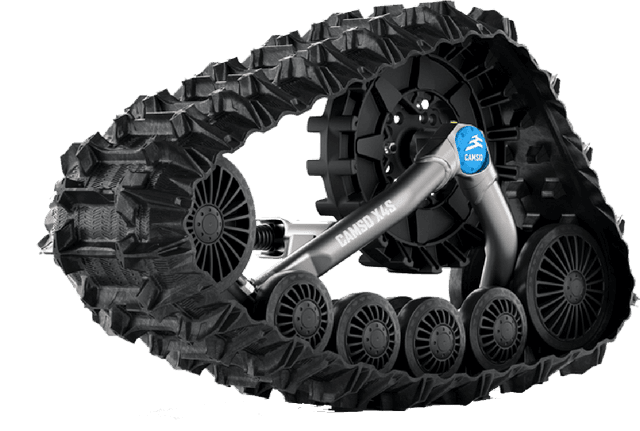 Camso T4S - $4,469
TRACTION
FLOATATION
STABILITY