Keep Your Tracks, Change Your Ride: Discover Our Transfer Kits
CHANGE YOUR RIDE. KEEP YOUR TRACKS.
Transfer kits range from $400 to $1000. Can you believe that you can get up to $1800 worth of parts?
It was bound to happen sooner or later. Perhaps that last jump was a little too much for your suspension. Maybe the engine didn't have enough power to take you to the top of the mountain. You found a gorgeous new machine on sale and simply couldn't pass it up. Or it could be your best friend had some extra tracks you picked up for cheap. Whatever the reason, adding tracks to another machine shouldn't mean emptying your wallet.
Camso and Camoplast track systems from model year 2009 through present can be installed on most machines with a transfer kit. Of course, tracks can only be transferred between similar types of machines (ATV -> ATV, UTV ->UTV). However, Camso track kits can be fitted to 99% of the machines on the market with only a limited number of part changes, meaning you can be installed and riding in very little time.
WHY DO I NEED A TRANSFER KIT?
Every ATV/UTV is a marvel of engineering. That engineering requires exact tolerances. Improper gearing in your track system can cause damage to the tracks and to your machine. A Camso transfer kit includes specifically tuned parts that ensure your track system meshes perfectly with your ATV/UTV engine size and suspension.
Drive sprockets designed for your engine
Camso drive sprockets are matched to your engine size to ensure proper power transfer to the track. Improperly geared sprockets can lead to loss of power, speed, and undue wear on the engine.
Tracks stay in place no matter what
Camso track kits feature a rear track anti-rotation system that prevents the track from slipping when backing over obstacles. The system includes dual rubber dampers to cushion shocks to prevent damage to your machine – and to yourself.
Suspension matters
Transfer kit parts may include different mounting hardware designed for your suspension needs. Independent suspensions and rigid suspensions have different mounting requirements, and mounting design may change based on the ATV/UTV manufacturer and model. Your transfer kit will be tailored based on the changes between your old and new machines.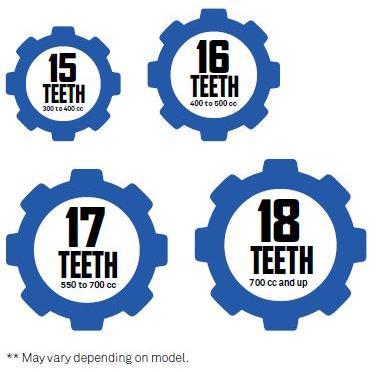 GO AT IT ALONE OR BRING US ALONG
Installing your tracks on a new machine is relatively easy, with readily available tools. But it never hurts to have advice and guidance during the process. We have videos available (here) on YouTube to walk you through the procedure. We are also available for questions at (866)243-8359.
| REAR SUSPENSION | MSRP ATV | MSRP UTV |
| --- | --- | --- |
| Transfer Independent to Independent | $620 | $775 |
| Transfer Rigid to Rigid | $775 | $875 |
| Transfer Independent to Rigid | $1,020 | $1,220 |
| Transfer Rigid to Independent | $820 | $920 |
Download Camso Transfer Kit form
Please fill out the below form completely.
SUSPENSION TYPE
Select vehicle suspension