Camso T4S ATV Tracks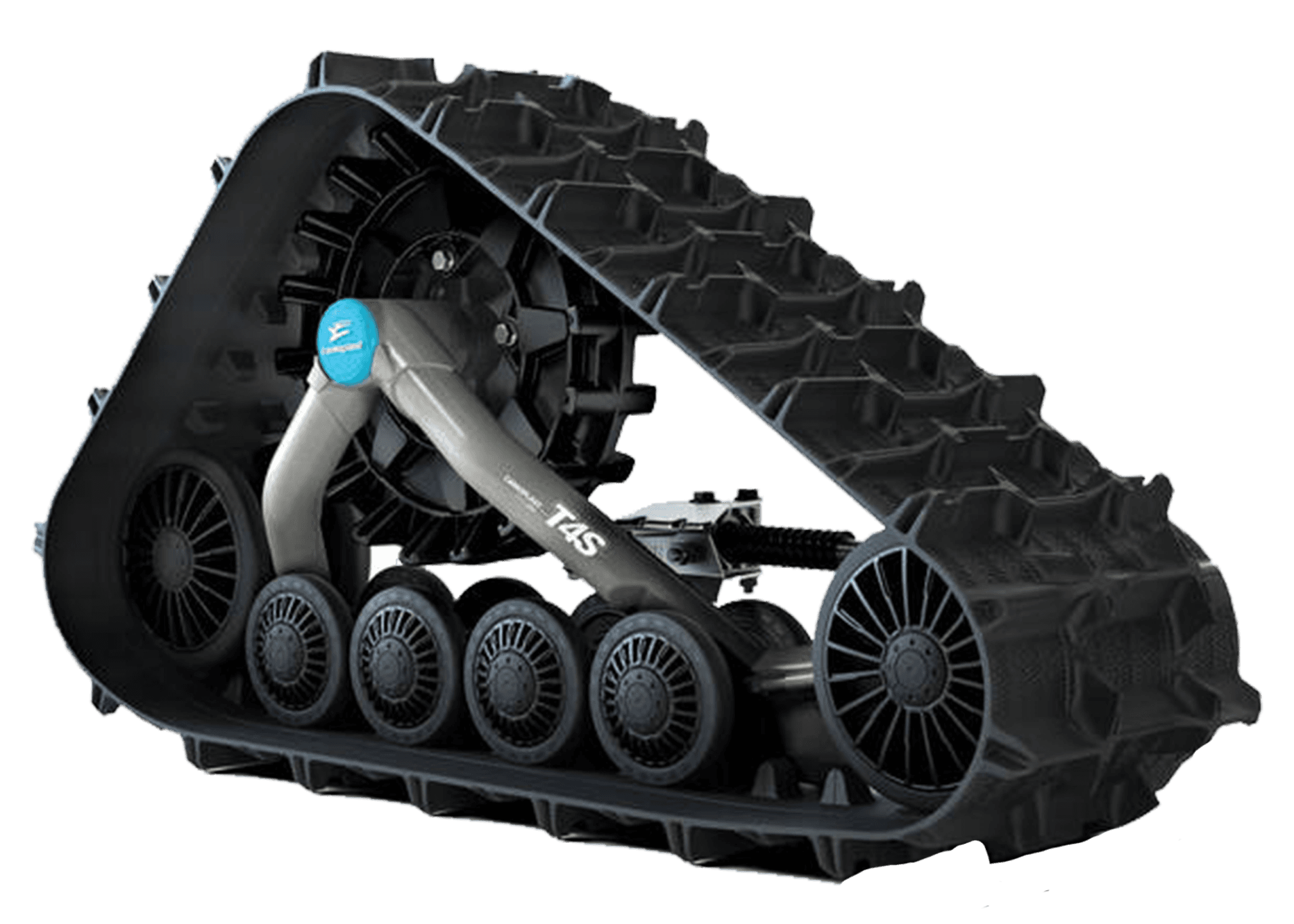 the Revolutionary Camso T4S ATV Track System
Setting new paradigms in all-terrain dominance, the groundbreaking Camso T4S ATV Track System brings superior performance that revolutionizes your outdoor adventures, irrespective of the landscape. Whether you're navigating rocky terrains, sandy trails, snowy paths, or muddy patches, this advanced track system is designed to excel. Engage with the future of power and versatility on all fronts, equipped for every condition with the Camso T4S.
All work, all play, all seasons
Introducing the Camso T4S ATV Track System, an embodiment of excellence that rises to every occasion, whether it's for work, leisure, or seasonal exploration. This transformative track system delivers unparalleled performance that redefines your outdoor adventures, regardless of the terrain or season. Crafted to conquer all landscapes - rocky terrains, sandy trails, snowy paths, or muddy patches - it turns obstacles into opportunities, enabling your ATV to perform at its peak at all times.
The Camso T4S is not just about power and versatility, but also about adaptability. With a keen focus on performance in every condition, it's designed to outperform and outlast, offering a smooth and controlled ride through all seasons. Whether you're plowing through a winter snowstorm, navigating a spring muddy trail, or crossing a rocky hill in the heat of summer, the Camso T4S provides reliable, unwavering performance. No matter the task or the season, with the Camso T4S, your ATV is ready to deliver.
Find the right fit for your ride
Find the right T4S track system for you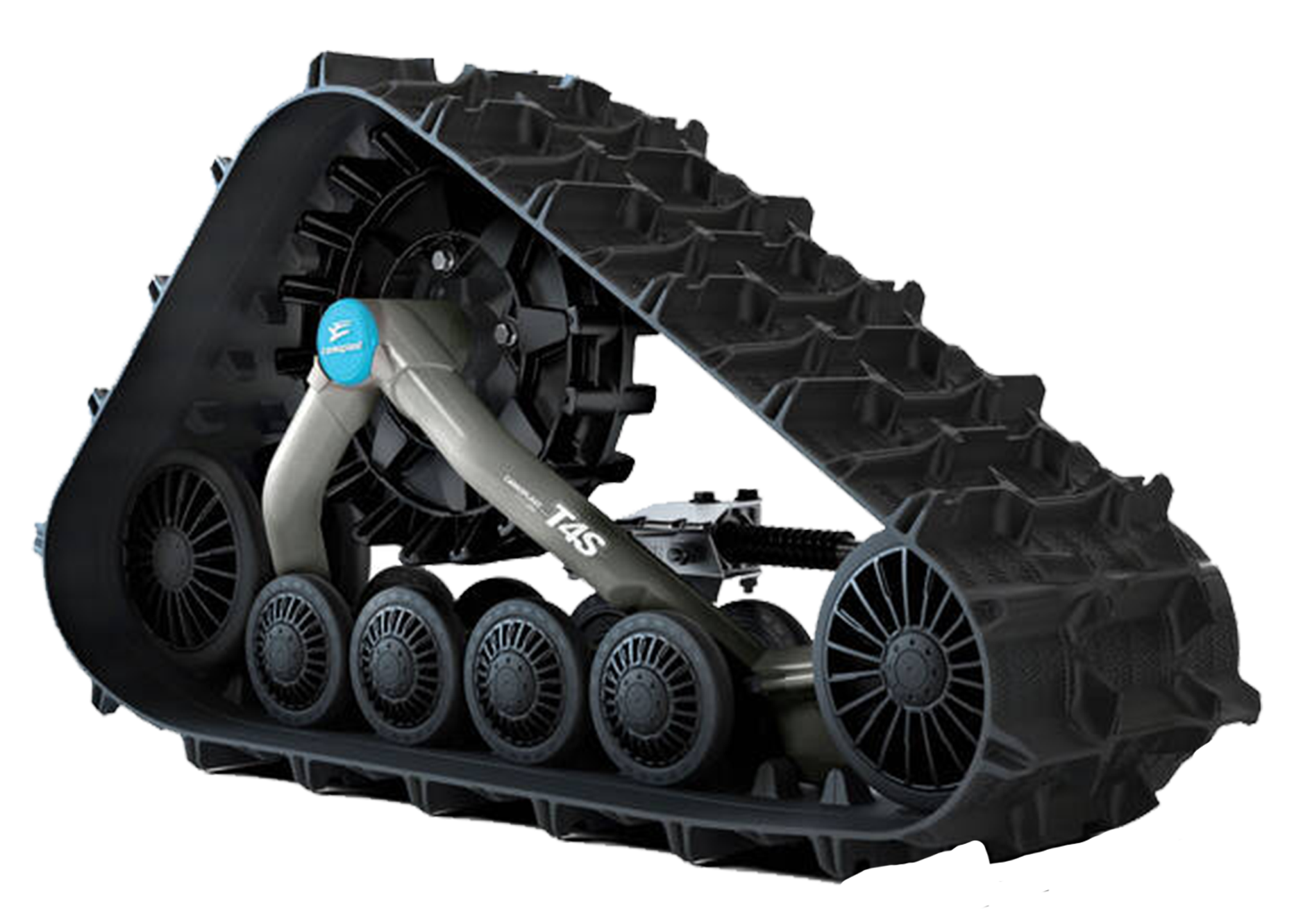 see the camso t4s system in action
Check out these videos to learn more about the Camso T4S system and see it in action.
Download the 2023 product catalog
Learn more about the current Camso Product lineup, including the 2023 T4S System.
Technical Specifications
| system | camso ATV t4s |
| --- | --- |
| Offset (length) 1 | Front: 24 in. (609 mm) Rear: 27 in. (685 mm) |
| Offset (width) 2 | 6 in. (153 mm) |
| Weight | 71 lb (30 kg) |
| Height | Front: 23.8 in. (604 mm) Rear: 23.2 in. (590 mm) |
| Length | Front: 40 in. (1016 mm) Rear: 42.5 in. (1081 mm) |
| Width | Front: 11.5 in. (292 mm) Rear: 12.5 in. (318 mm) |
| Mounting Hardware Weight | Approx. 6.25 lb (2.75 kg) |
| rubber track | |
| --- | --- |
| Width | Front: 11.5 in. (292 mm) Rear: 12.5 in. (318 mm) |
| Length | Front: 93.4 in. (2372 mm) Rear: 98.5 in. (2507 mm) |
| Lug Height | Front: 1.25 in. (32 mm) Rear: 1.25 in.(32 mm) |
| performance | |
| --- | --- |
| Ground Surface | 2000 sq. in. (1.30 m²) |
| Ground Clearance (average) | Increased by 3 in. (76 mm) |
| Maintained Speed (average) | ⅔ |
| specification | |
| --- | --- |
| Drive Type | Internal drive |
| Sprocket | 15 to 18 teeth |
| Rubber Track | Front: Flex; Rear: Flat |
| Frame | Carbon steel |
| Idler & mid-roller Wheels/Tire | 134 & 202 mm encapsulated and sealed wheel including elastomer outer band. Bladder-type wheel cap. |
| Guide | Molded UHMW |
| Hub and Bearing | Cast steel mutli-bolt (4) pattern hub. |
| Tandem & Suspension | Mono front tandem on pivot point with bolted wheels. |
| Anti-rotation | Redesigned mild steel anti-rotation single rate spring and progressive damper. Quick connect steering limiter design. |
| maintenance | |
| --- | --- |
| Installation Time | < 2hr |
| Subsequent | < 1hr |
Camso X4S - Camso T4S - Kimpex WS4 Track Comparison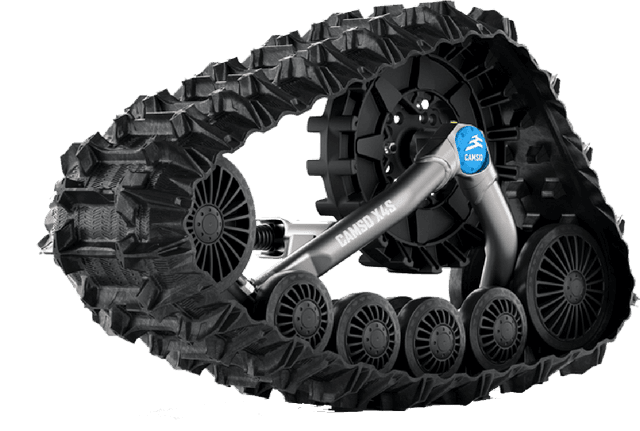 Camso X4S - $4,899
TRACTION
FLOATATION
STABILITY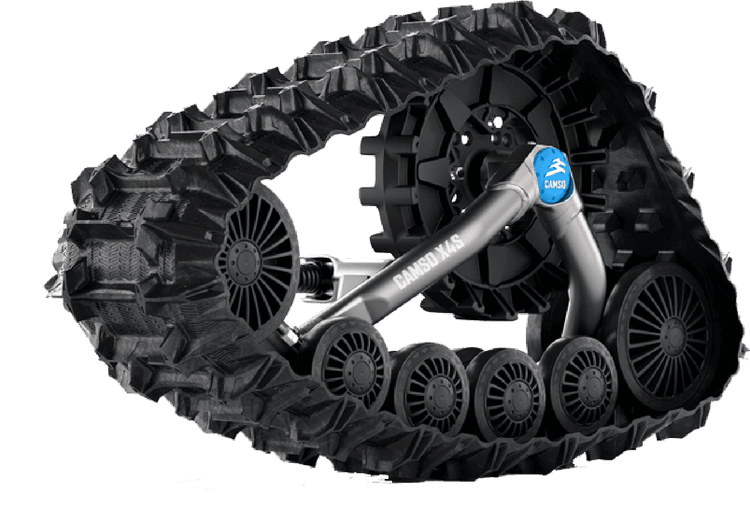 Camso T4S - $4,469
TRACTION
FLOATATION
STABILITY
Kimpex WS4 - $4,495
TRACTION
FLOATATION
STABILITY