Click' N Go 2 UTV Snow Plow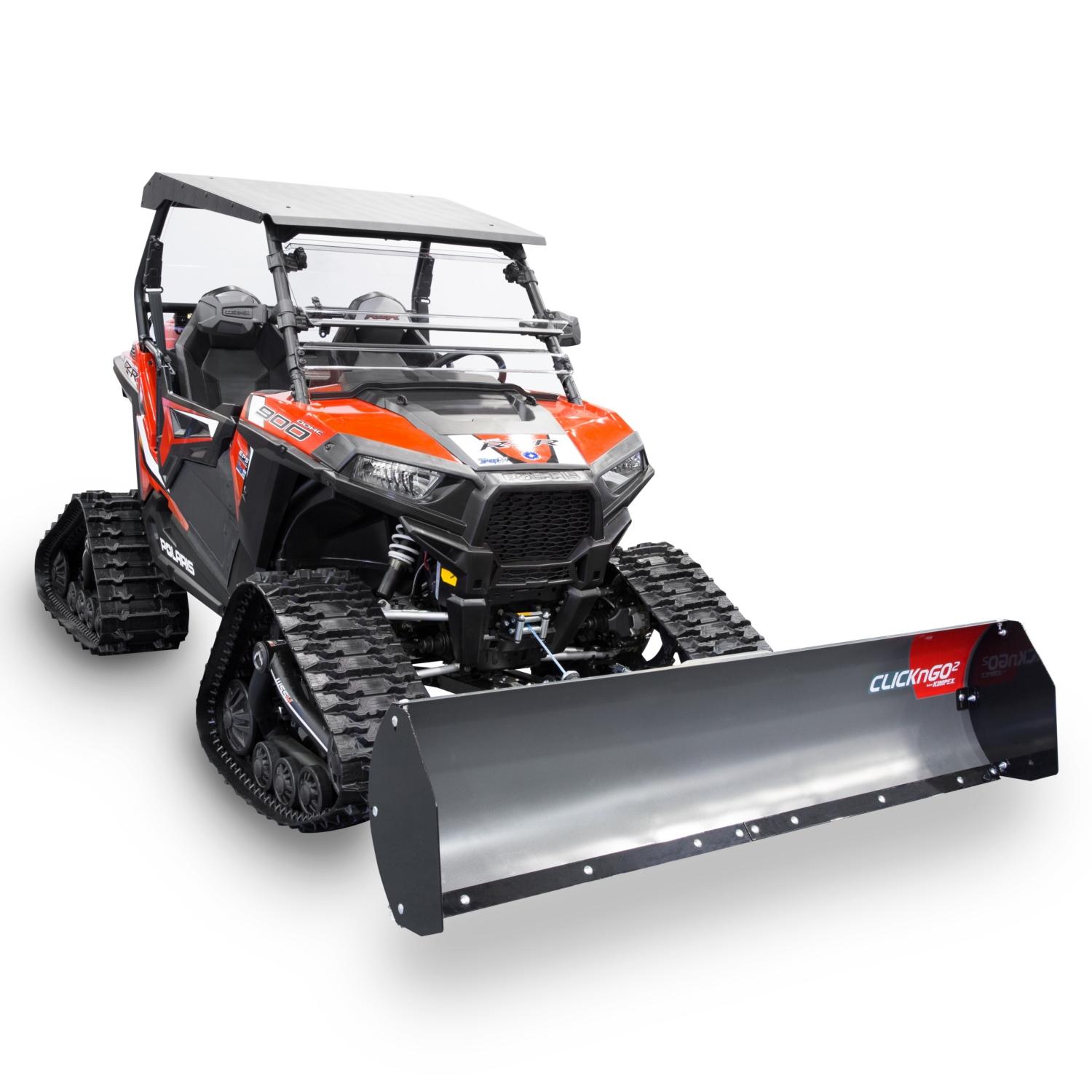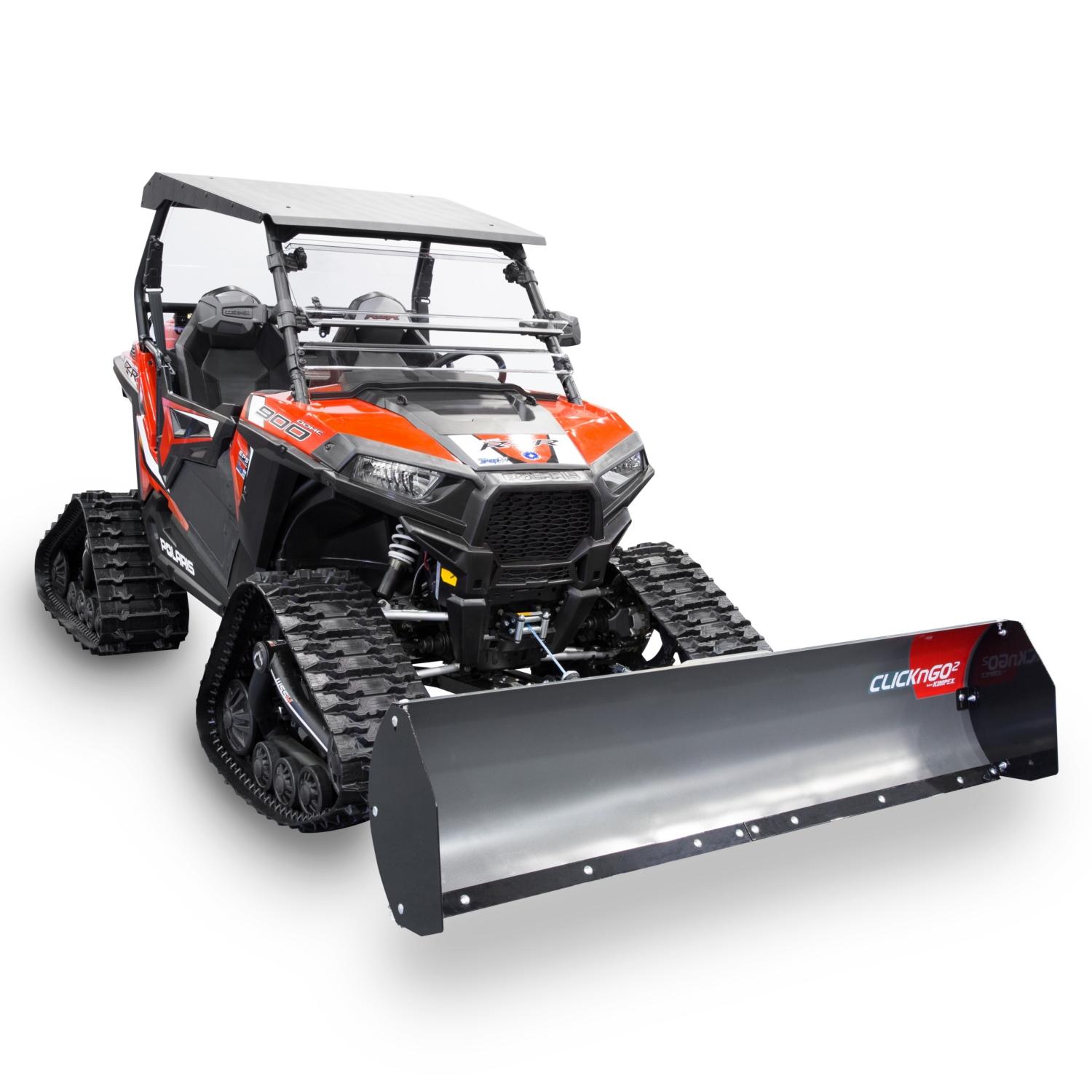 Click' N Go 2 UTV Snow Plow
---
| | |
| --- | --- |
| SKU | K-50UTVKIT |
| Availability: | In stock |
| Vehicle Type: | UTV |
---
50" Click' N Go 2 UTV Snow Plow
---
The Click' N Go 2 UTV Snow Plow is a high-performance, reliable, and robust snow removal solution that is designed to turn your utility task vehicle (UTV) into a powerful winter workhorse. This outstanding product embodies the perfect blend of function and convenience, offering superior snow clearing capabilities while ensuring a user-friendly experience.
Compatible with a broad array of UTV models, the Click' N Go 2 UTV Snow Plow is designed for easy and seamless integration. This ensures you can promptly convert your utility vehicle into a snow removal machine, making it an invaluable tool for dealing with heavy snowfall during the winter months.
A significant highlight of the Click' N Go 2 UTV Snow Plow is its innovative and efficient installation system. The 'click n go' mechanism ensures a tool-less, hassle-free installation and detachment process, allowing you to equip or remove the plow within seconds. This feature saves you precious time and effort, enabling you to transition smoothly between tasks without the need for specialized tools or complex procedures.
Constructed for durability and longevity, the Click' N Go 2 UTV Snow Plow features a robust steel blade designed to withstand harsh winter conditions. Its heavy-duty construction ensures that the plow will serve you reliably for years to come, minimizing the need for frequent replacements. The high-impact resistant steel skid shoes help the blade slide effortlessly over various surfaces, reducing wear and tear on the plow and the UTV alike.
One of the most impressive features of this snow plow is its adjustable blade. This allows for efficient snow removal at different angles, enabling you to guide the snow in the direction you want. The broad design of the blade permits you to clear larger areas faster, making the Click' N Go 2 UTV Snow Plow an ideal choice for big driveways, parking lots, or any expansive area that requires swift and efficient snow removal.
The Click' N Go 2 UTV Snow Plow also takes safety seriously. Its double-layered steel blade reduces vibration and noise, promoting a more comfortable operating experience. The plow is equipped with a safety trip spring system to protect against hidden obstacles such as concealed rocks or curbs, safeguarding both the operator and the equipment.
When it comes to storage, the Click' N Go 2 UTV Snow Plow shines with its space-saving design. Its unique construction allows for vertical stacking, freeing up space when the plow is not in use. This is especially beneficial for those with limited storage space and for those who wish to keep their garage or shed organized during the off-season.
In conclusion, the Click' N Go 2 UTV Snow Plow is more than an accessory for your UTV. It is a comprehensive solution for snow removal, offering robustness, efficiency, convenience, and safety all in one package. With this versatile tool, you can face the winter months head-on, knowing you have a reliable partner in your snow removal efforts. Equip your UTV with the Click' N Go 2 UTV Snow Plow and experience a whole new level of winter preparedness.
Click' N Go 2 UTV Snow Plow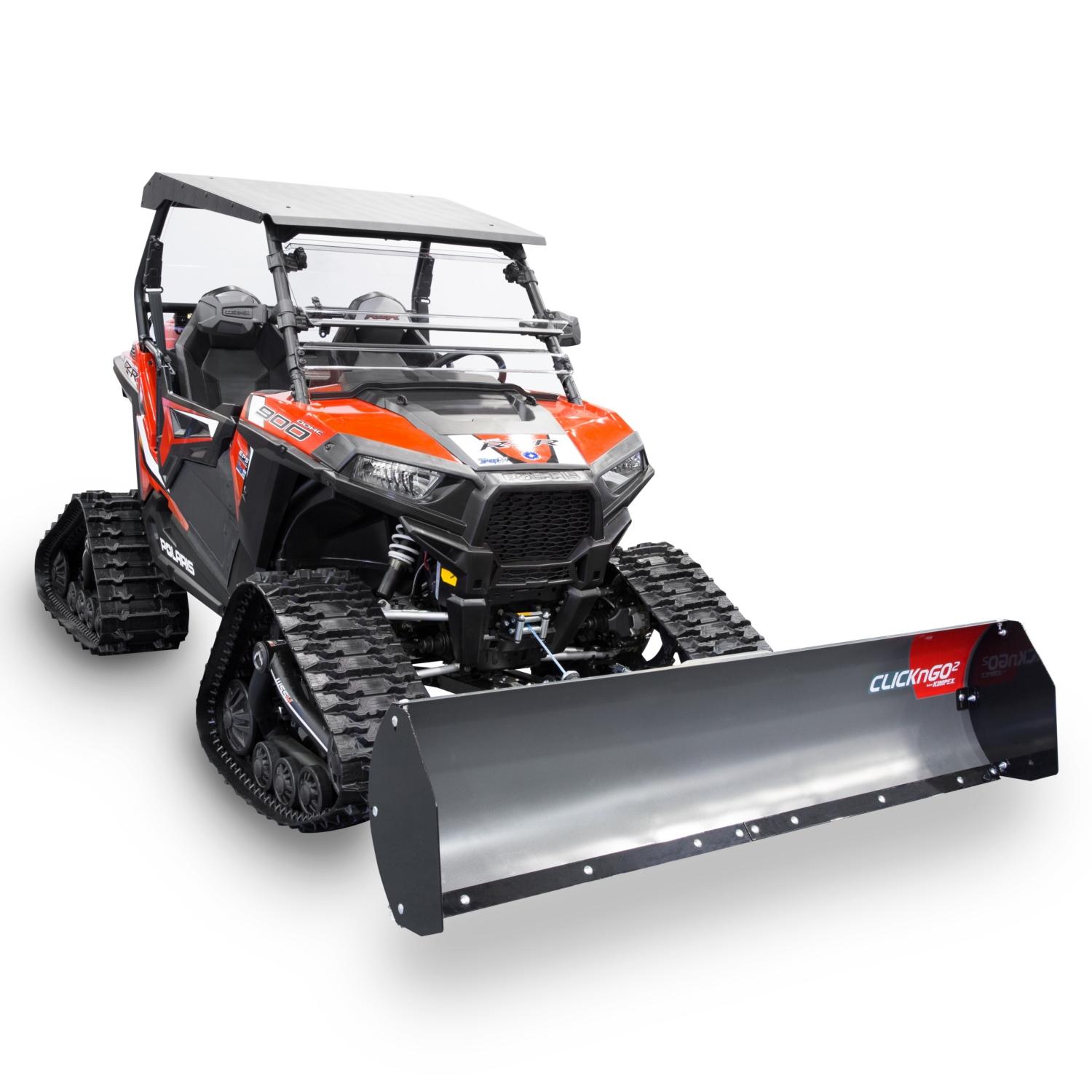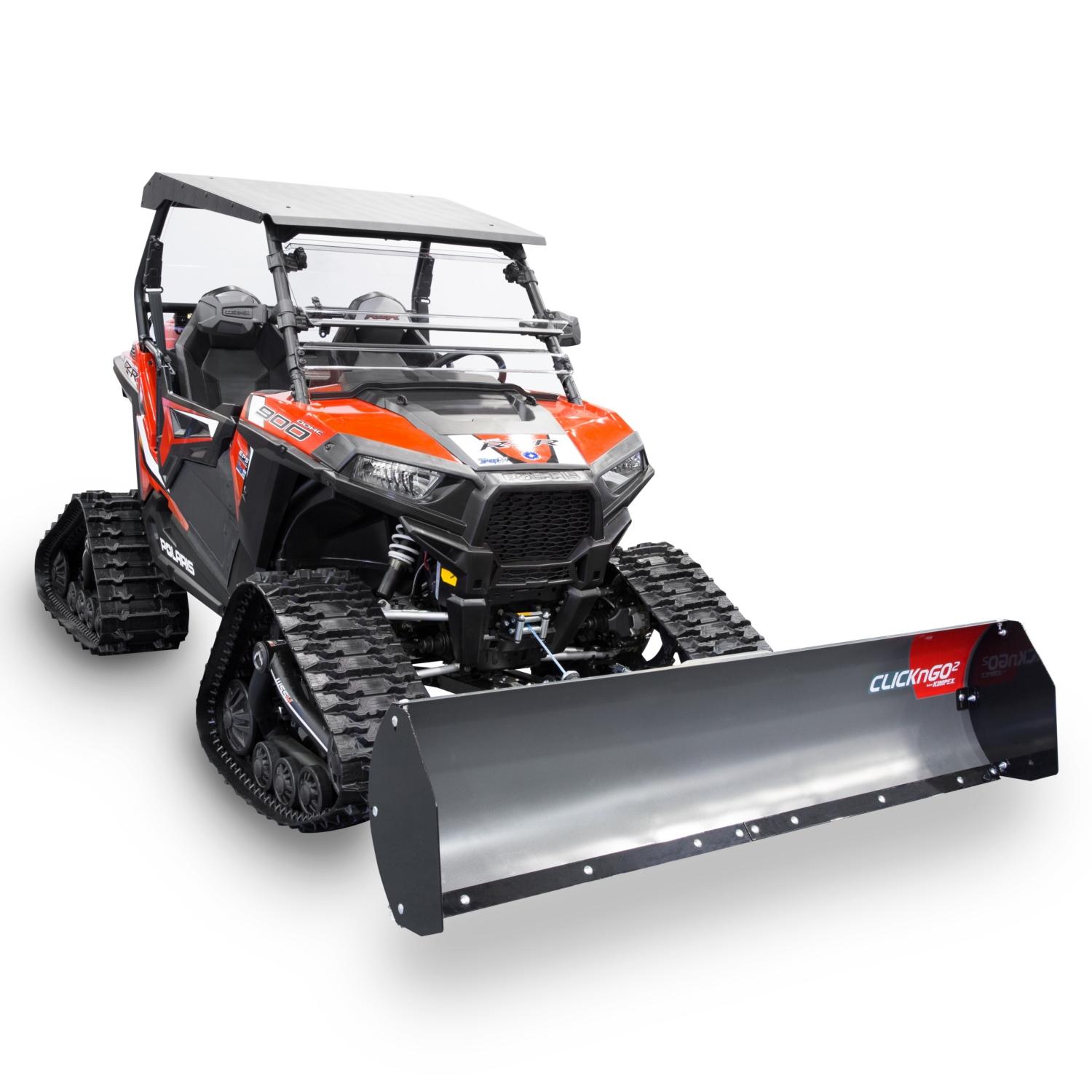 50" Click' N Go 2 UTV Snow Plow
| | |
| --- | --- |
| SKU | K-50UTVKIT |
| Availability: | In stock |
| Vehicle Type: | UTV |