Suzuki Vitara or Sidekick (1988–1998) Camso 4S1 Tracks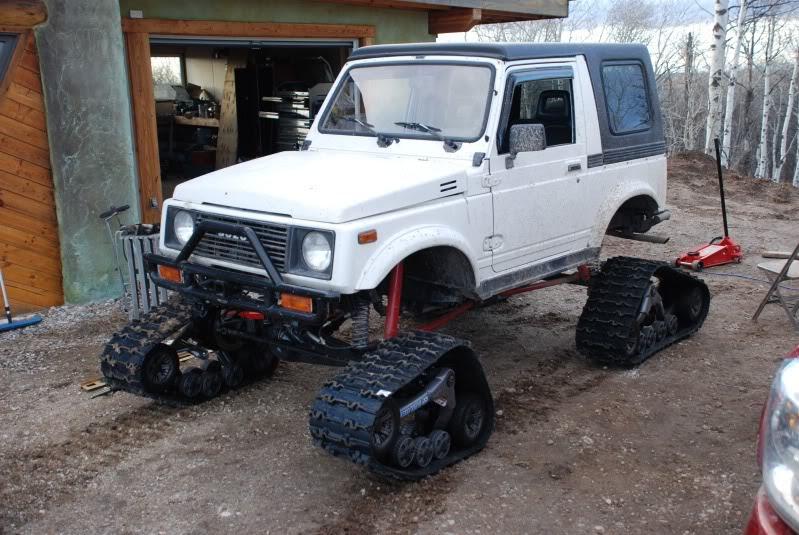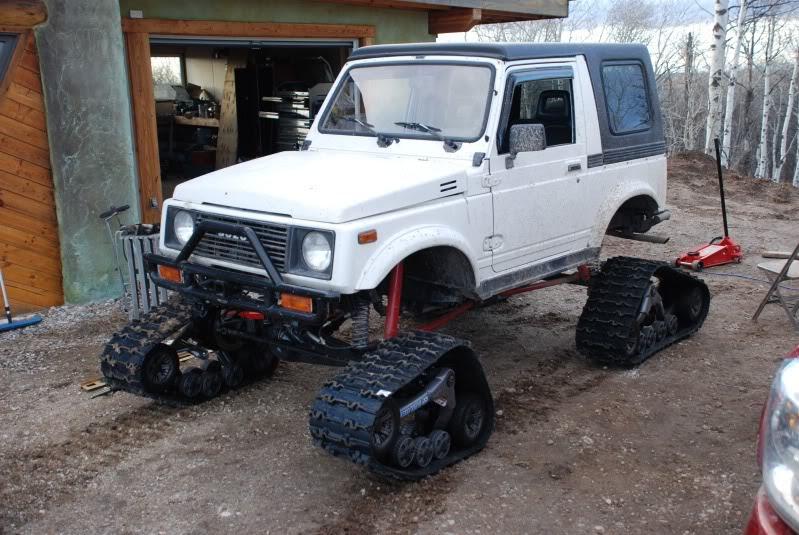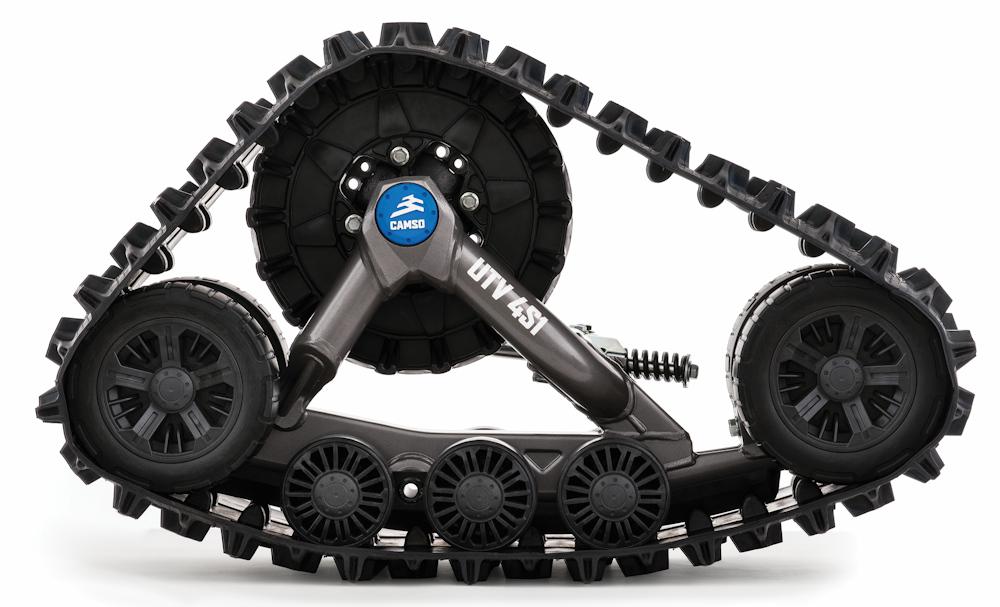 Suzuki Vitara or Sidekick (1988–1998) Camso 4S1 Track Kit
---
| | |
| --- | --- |
| SKU | SuzukiSidekick |
| Availability: | In stock |
| Brand: | Camso |
| Track Model: | 4S1 |
| Vehicle Make: | Suzuki |
| Vehicle Type: | 4x4 |
---
---
Sure, there are plenty of superheroes with sidekicks. These days you can't turn around in a movie studio lot without knocking over two kids in masks, tights, and capes. But everyday people used to have access to their own sidekicks. The Suzuki Sidekick was a lightweight SUV that still has plenty of fans and enthusiasts. But this sidekick had one fatal flaw – you couldn't take it out in deep snow. Well, you couldn't take it into deep snow without losing it until springtime. Rumor has it that you can still find lost Sidekicks, buried under moss and leaves, in some areas of the Rocky Mountains.
The Camso 4S1 track system provides a wider base and excellent weight distribution, allowing it to float over tough terrain. The rubber tracks are specifically designed for larger vehicles and provide the best traction regardless of weight. Each track is built with a rigid frame and wide treads to provide a smooth ride and maximum stability. The Camso 4S1 track system also works beautifully in snow and mud. Your Suzuki Vitara or Sidekick will conquer the path during all seasons.
At ATVTracks.net, we specialize in all season track systems. We offer the best track kits, parts, and expertise available. Give us a call at (866) 243-8359 to find out how the Camso 4S1 can turn your Suzuki Sidekick into an all season animal. Go far. Explore more.
Suzuki Vitara or Sidekick (1988–1998) Camso 4S1 Track Kit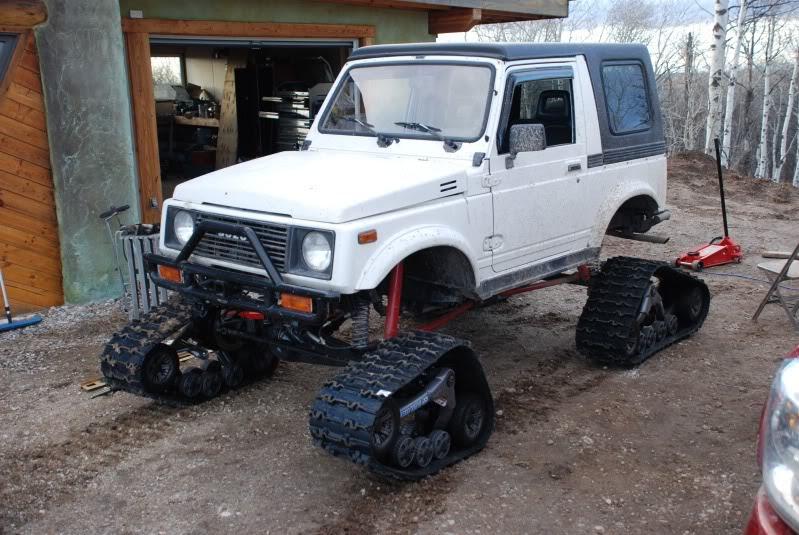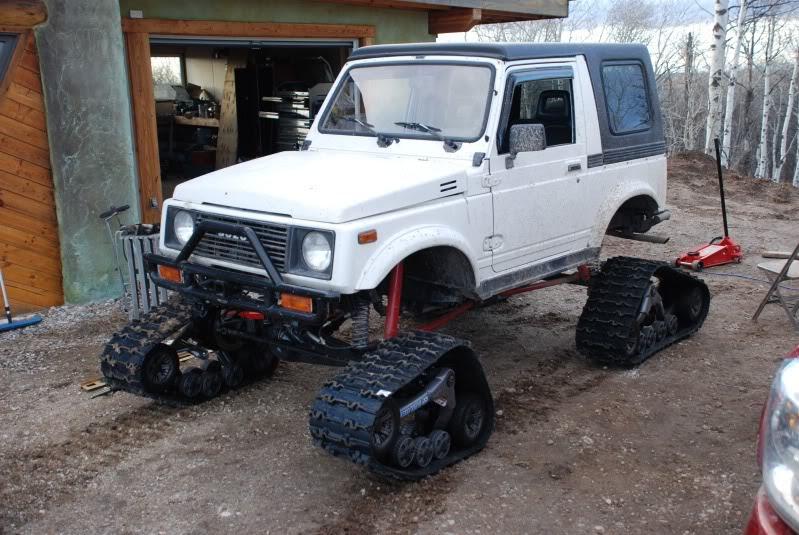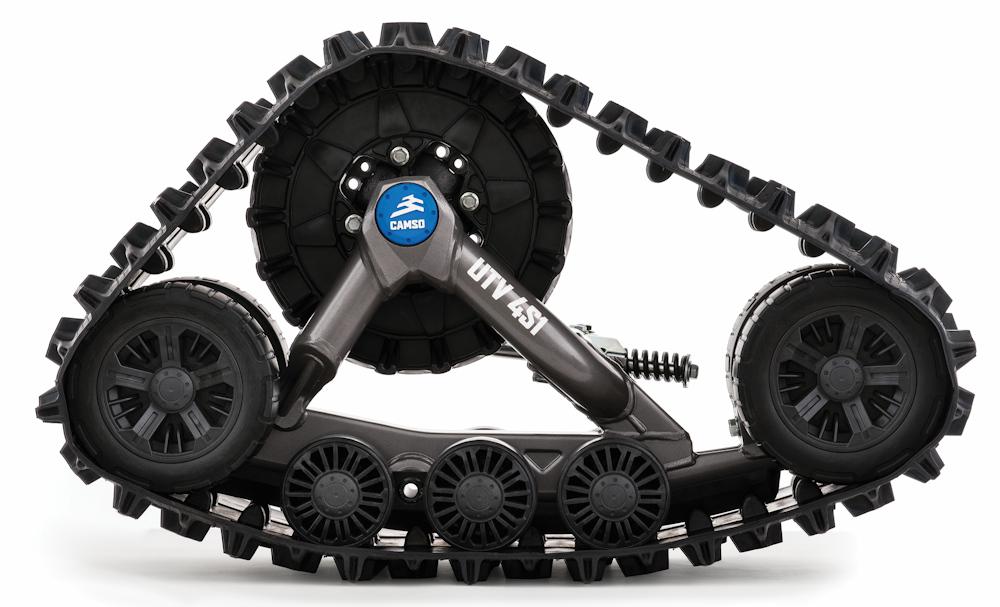 | | |
| --- | --- |
| SKU | SuzukiSidekick |
| Availability: | In stock |
| Brand: | Camso |
| Track Model: | 4S1 |
| Vehicle Make: | Suzuki |
| Vehicle Type: | 4x4 |