Chevy Geo Tracker (1988-2004) Camso 4S1 Tracks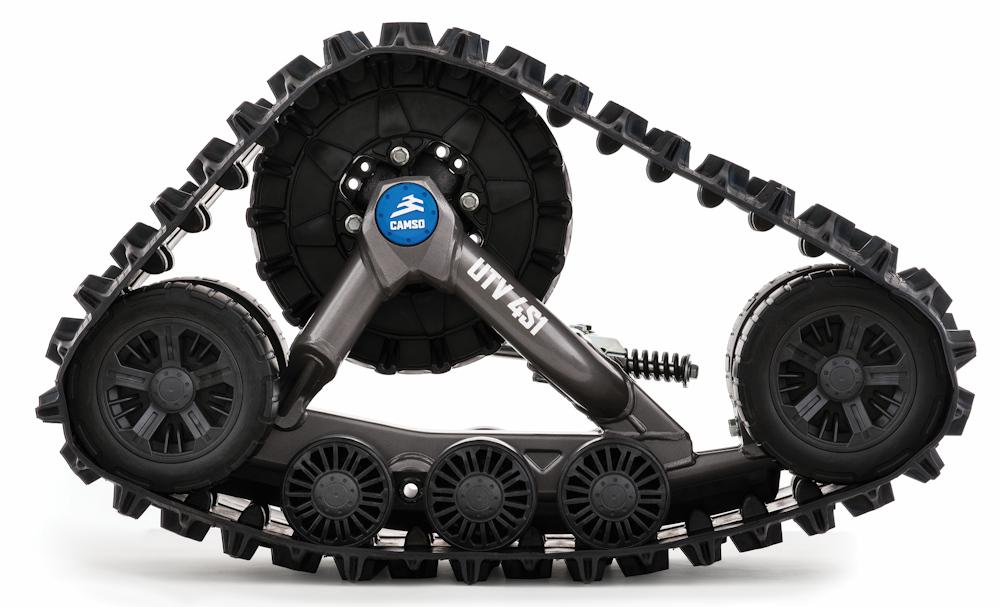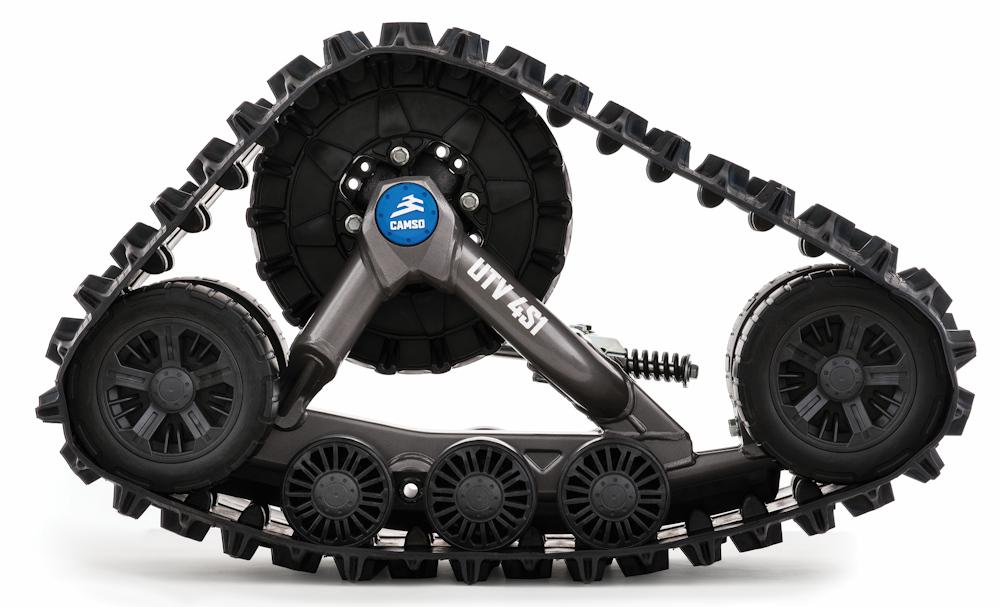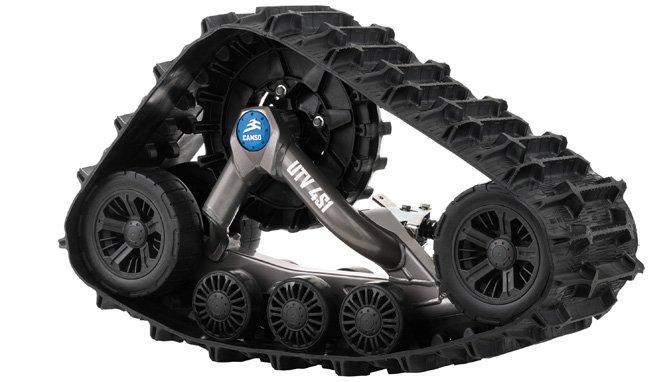 Chevy Geo Tracker (1988-2004) Camso 4S1 Track Kit
---
| | |
| --- | --- |
| SKU | GeoTracker |
| Availability: | In stock |
| Brand: | Camso |
| Track Model: | 4S1 |
| Vehicle Make: | Chevy |
| Vehicle Type: | 4x4 |
---
---
There was a time when "off-road" meant "big money". Having a vehicle that you could take up in the hills usually meant spending a lot on a big bruiser of a truck. Big tires, big engine, big cab, and big bills when something broke. But something happened in the late 1980s. Several low-budget, smaller SUVs came to the market and changed the rules for off-road fun. That's why many people still have fond memories of the Geo Tracker, a little two-door SUV that could bounce around the hills just as easily as it could bounce around town. However, this light little two-door wasn't very good in deep snow. It didn't bounce through drifts. It simply went in and never came out.
The Camso 4S1 track system provides a wider base and excellent weight distribution, allowing it to float over tough terrain. The rubber tracks are specifically designed for larger vehicles and provide the best traction regardless of weight. Each track is built with a rigid frame and wide treads to provide a smooth ride and maximum stability. The Camso 4S1 track system also works beautifully in snow and mud. Your Chevy Geo Tracker will conquer the path during all seasons.
At ATVTracks.net, we specialize in all season track systems. We offer the best track kits, parts, and expertise available. Give us a call at (866) 243-8359 to find out how the Camso 4S1 can turn your Geo Tracker into an all season bandit. Go far. Explore more.
Chevy Geo Tracker (1988-2004) Camso 4S1 Track Kit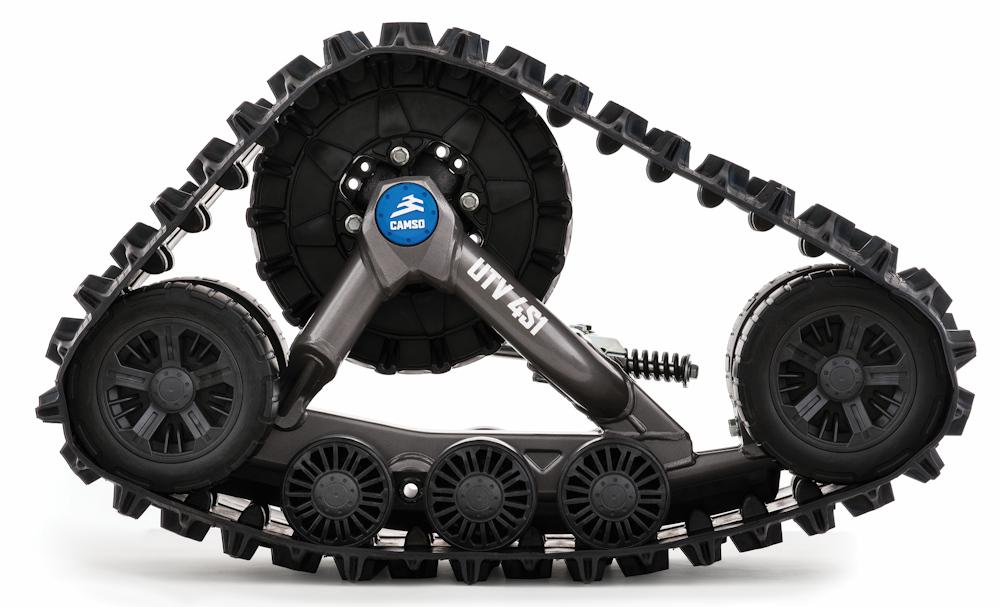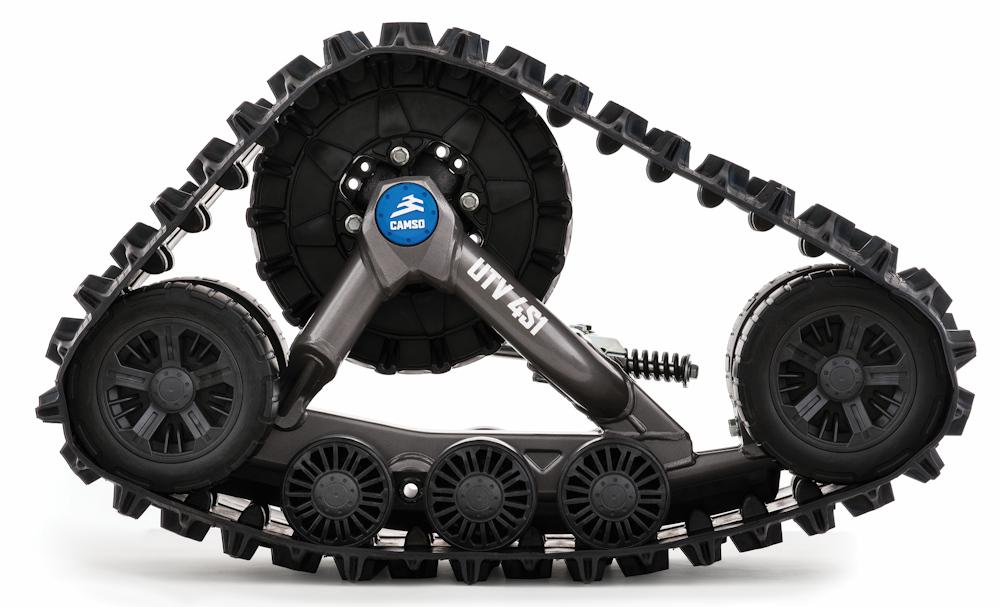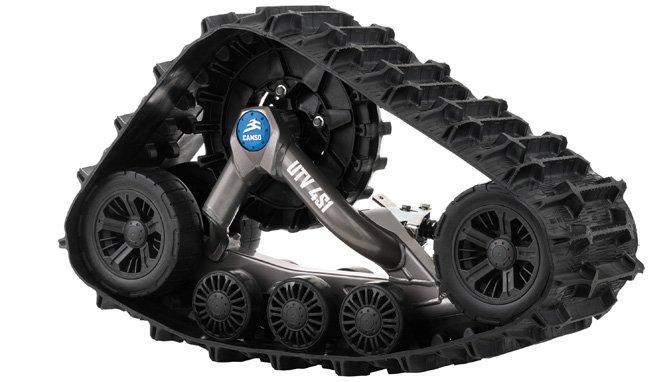 | | |
| --- | --- |
| SKU | GeoTracker |
| Availability: | In stock |
| Brand: | Camso |
| Track Model: | 4S1 |
| Vehicle Make: | Chevy |
| Vehicle Type: | 4x4 |